The Best Deal You Will Find!
Carrs Furniture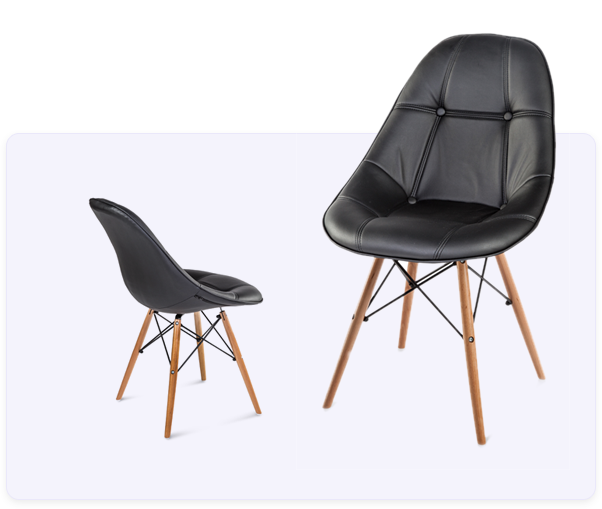 01
Best Selling
Chair
Give your back the good kind of break
02
Unique design as
individual as you.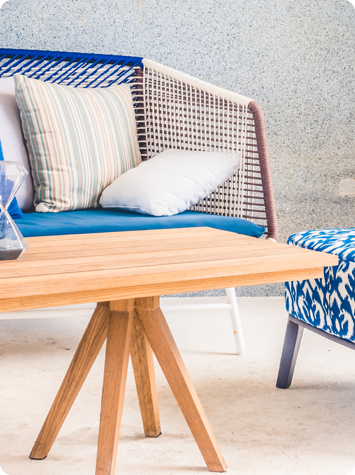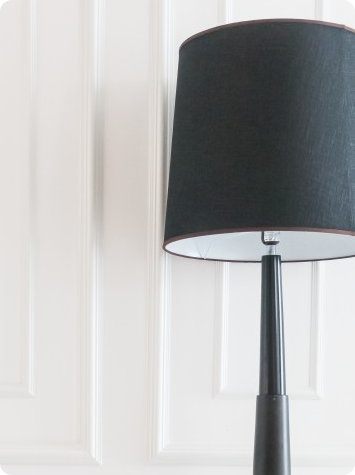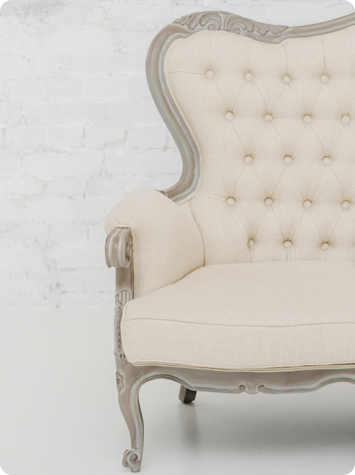 Church furniture is always characterized by special details and spectacular appearance. While it is true that Catholic Church furniture may be simpler than in the case of other churches, there's something particular about it. It has classic lines and is embellished with elegant and fine details.
The truth is that a Catholic Church must be well equipped in terms of furniture so that services are held in comfortable conditions for the participants. This is why there's a wide range of furniture items available for the church only, as they are meant to serve certain purposes. Just think about the kneeler or lecturns. These are definitely the kind of furniture items one can find in churches only.
What are the most preferred materials when it comes to Catholic Church furniture? Wood lies in the top of preferences, of course, as natural materials are most appreciated when it comes to decorating the interior of a church. They give a feeling of warmth and make an interior appear welcoming, which is precisely how a church's interior should be. But, on some occasions, modern materials like acrylic and fiberglass resin can also be used.
Transparent acrylic can be used as a substitute for glass, which minimizes the risks associated with an unpleasant accident. Plus this material can be used on its own to create certain furniture pieces for the church, such as the lecturn. The acrylic can't hold on too much weight, but being used for decorative purposes or to bear the weight of a book, as it happens in the case of lecturns, will create no problems.
Fiberglass resin is used to recreate decorative items and certain pieces that look like being carved in stone. As you can tell, fiberglass resin is more affordable and significantly shortens the manufacturing process, besides being lighter in terms of weight and easier to install.
So, if you are looking for new furniture items for a Catholic Church, there are many options to choose from, depending on the final result you want to obtain. Of course, the interior of a church should look elegant, warm, and welcoming, so that every person that walks inside will feel like reaching a beautiful place. Considering that there are various areas inside a Catholic Church, each having its own role and purpose, the selected furniture should be able to serve these purposes well.
The priest and clergy members should be able to unroll services as they should, while parishioners should have the possibility to enjoy the church's service in good conditions. So, while choosing the style of furniture may be a matter of personal preference, the Catholic Church has certain rules that must be respected when it comes to furnishing particular areas of the church's interior, as mentioned earlier. If these rules are respected, everybody will have the chance to enjoy beautiful services at all times.
Where can one find furniture suitable for a church's interior? There are special providers that manufacture and deliver this kind of furniture only. Thus, if you are interested in acquiring Catholic Church furniture, you should contact the right providers for this matter.
Your home ought to be a place of comfort and refuge from the stresses and strains of the outside world, that's why it important to design it in a way that perfectly reflect comfort and safety from negative influences as it plays a part in a healthier lifestyle, both emotionally and physically. By choosing the right furniture, you could lighten up your home and leave behind the outside world at your door step.
Owning fitness furniture in your house masked as home furnishings is vital to a much happier home and a healthy lifestyle. Wellness and fitness furniture also offers pleasant reliefs from costly gym memberships. It also saves time, seeing that not everyone has enough time to go to the gym on a regular basis.
Here are great furniture pieces to help you work out at home
These pieces by some Hong Kong furniture designers are skillfully developed furniture that nobody would ever imagine are as well physical fitness equipment.
In addition to being a smooth coffee table with numerous openings, this furniture works as a bench you could make use at the dining table. Flip it over and it's an exercise and fitness bench it is possible to do various exercises on it which include sit-ups and V-ups.
The charcoal grey vinyl cushion makes the bench easy to clean and comfortable for doing a workout when flipped over. Stowed away under are two dumbbells that can be used as stools when not being used as weights.
No sweat
A lot of people these days live a busy and hectic life and hardly get enough time for sufficient workout. This hard fact was the motivation for this invention by Darryl Agawin a Vancouver designer. The No sweat furniture is an eye-catching 3-piece furniture that doubles as workout equipment. This furniture is perfect for those confined in apartments with limited space for workout. On a second thought, making use of this piece in your workspace, you can effortlessly transform it to a workout zone to take a break from your busy work schedule.
Tingest collection 2017
Borrowing from the classic scandivanian ingenuity, this swedish design studio manufactured its finest work out equipment. Featuring trigger point rollers, dumbbells etc, the founder Alexander Lervik, reveals that the idea behind the collection is centered on creating elegant products that are both efficient and appealing and can be positioned notably in every room. Using these scandinavian-designed pieces, many people desire to have them on display as a genuine part of their home décor.
Body building
the innovative duo behind the Body Building furniture are Alberto Biagetti and Laura Baldassari the team provides a product that tease our sentiments and create a short-circuit between artistic design and functionality while challenging our expectations. Body Building is an excellent balancing act which derives it inspiration from the designs and obsessions of people today among these is the cult of the body which turns out to be the motivation for a whimsical and stylish selection of distinctive pieces manufactured from precious materials, delightful details and the polished workmanship that conveys the finest of Italian culture.
Gymnastics
This collection by P.E. gear is a 'gymnastic furniture collection' that comes with an unconventional high chair, build-up dresser and hanger in shaped like a gymnactic ring. The collection is manufactured with precision and excellence and is well known globally for more than one century.
There are different types of furniture available for different rooms in a house. Let's take a look at few of them which are best suited for living rooms and bedrooms.
Living room furniture
Sofa- From sleek and modern low-profile styles to the overstuffed and comfy, this living room staple comes in enough styles and configurations to fit any custom look. Sufficiently open to serenely situate no less than three, sofas are ordinarily matched with other seating, for example, love seats and armchairs, to make an organized living room with a lot of space for organization.
Loveseat-This classic household item is generally purchased as a secondary seating answer for your living room. Intended to fit two serenely, consequently the name, love seats arrive in an assortment of styles, materials, and examples to effectively supplement whatever remains of your living room furniture and decor. Consider blending a love seat with a couch or rocker and a coffee table for a custom living room set that feels finish.
Settee- An upholstered seat that fits more than one however is manufactured slimmer than a love seat is known as a settee. A settee is an awesome decision for a parlor room or living room when space is restricted. This sort of furniture is reminiscent of Victorian charm and style, and ought to be utilized along with decor that supplements its more delicate nature.
Coffee table- It is a superb living room extra that can help focus your seating zone and open stockpiling and decor openings. A special coffee table can be an eye-catching focal point, or you can run with something more customary to unobtrusively entwine things. Regardless of whether it's a capacity disapproved of piece with a lot of space or a detailed mix of glass and metal, a coffee table is an unquestionable requirement for your living room.
Bedroom Furniture
Bed- Your bed, or bed frame, is a standout among the most vital household items in your bedroom, and not on the grounds that it's the place you rest. The kind of bed you pick will set the tone of your entire room and limit your extra furniture alternatives. Regardless of whether you run with a rustic style or something more present day, ensure your bed frame is of good quality and durable
Dressers- A wooden dresser is one approach to store your garments, but on the other hand it's an additional surface for showing decor accents. You'll need to arrange this fundamental household item with your other bedroom pieces. Dressers are normally either short and wide or more tight and tall. Run it with a mirrored dresser to include a touch of glam and give your bedroom a roomier appearance.
Nightstand- A nightstand, or bedside table, is a standout among the most helpful kinds of furniture you can have in your bedroom. You can put things you need close by in its drawers, for example, eyeglasses or sleeping masks. You'll more often than not need a coordinating arrangement of two nightstands, one for each side. The surface of your nightstands ought to be almost level with the highest point of your bedding for convenience and visual symmetry. Organize these pieces with your dresser and bed for a reliable theme all through your bedroom.
Armoire- An Armoire is a cabinet-like household item to store garments. Likewise called wardrobes, these pieces of bedroom furniture differ in size, however commonly have no less than one closet area for hanging outfits alongside a couple of drawers for folded things. Armoires are particularly helpful in bedrooms that have practically no closet space.
Living room is that part of the house where you unwind, sit in front of the TV and entertain guests. Furniture is the principle element of the living room. It assumes the most essential part in making the living room comfortable and give it a positive vibe. In this way, it is critical to pick right furniture with great color schemes.
The correct color of furniture gives your room excellence, peace and life. It mirrors your taste and personality. Here are few hints to enable you to pick the correct colors for your living room furniture:
1) Pick the color of your furniture that runs with the topic of your living room. This will arrange your furniture pieces with the color plan of your room. Your furniture ought to be upgraded by the color of walls and ceiling.
2) Neutral colored furniture like grey, beige, chocolate brown and a dark black are dependably in. For a sprinkle of color, go for cushions and toss pillows of various colors. You can likewise utilize rugs of various patterns and color schemes to give your room an alternate look.
3) The size of the room ought to be considered while picking the color of furniture. You can go for dark colors in the event that you have bigger space. In any case, for a little space, bright colors are best as they give a spacious look.
4) Light fixtures and characteristic lighting are additionally vital while picking furniture colors. In the event that your room has adequate lighting, you can go for dark colors, yet a dark room with dark color furniture will be a terrible decision. Light color is better if there is insufficient lighting.
5) Light colors require higher support while dark colors are anything but difficult to maintain. Thus, additionally think about the how much you use the furniture while picking the color.
6) In the event that you as of now have a few furniture already, at that point the color of new piece ought to be in a coordinating or similar with alternate pieces, else it will look strange.
Establish an idea of the mood you want for the living room. Ambiance alludes to the tone, character, and atmosphere of an environment. Ambiance can unequivocally influence the mood that a room pervades. Consider the role of the room in your life and select your furniture depending on that.
Relax your living room with cool tones. Then again, blues, cool violets, and grays are particularly valuable in making a calm atmosphere though difficult to clean in the case of furniture as mentioned earlier. It is however equipped for soothing you, your family, and your visitors.
In the event that your room has a tendency to have tenants mainly in the evening, cooling tones might be ideal, particularly on the off chance that you have a tendency to relax in this space. Green is a decent decision on the off chance that you need to make a grounding and calming effect.
They provide you with the best ergonomically built furniture in the market. They have a keen eye for detail, and their customer service experience is the best by far. If I have to pick three words to define them; id pick "Value for Money."
Jerry Chambers, San Francisco

Newsletter
Subscribe to receive inspiration, ideas
and news in your inbox.